QTH: Hatfield, Herts, 78m ASL, DX indoors
Grid locator: IO91VS
Aerial: FM folded dipole, FM Cubical Quad Loop antenna
Receiver: Sony ST SA3ES
On 21st November 2017, I was receiving tropospheric signals from France. Mainly regular signals were heard but also a new site has been received.
There was no major ducting that day and all received signals were weak. I also didn't have too much time for DX.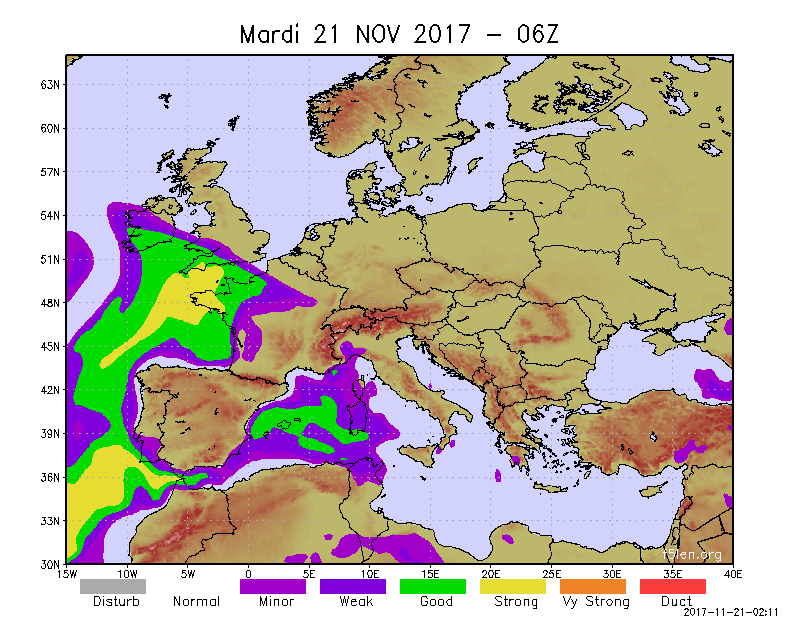 Tropo regulars not in the log bellow: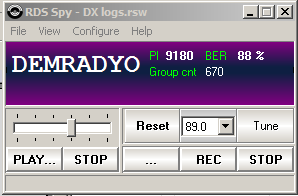 88.7 France Musique (Lille)
92.0 France Musique (Rouen)
98.0 France Culture (Lille)
103.7 France Inter (Lille)
105.2 France Info (Lille)
Turkish pirate 91.8 Demradyo was received with full RDS despite their weak signal. The new received site is Avesnes-sur-Helpe. 88.5 France Musique is a low power TX transmitting in Vertical. I received it on Horizontal Loop (LH). Later on France Musique was replaced by France Culture from Bourges.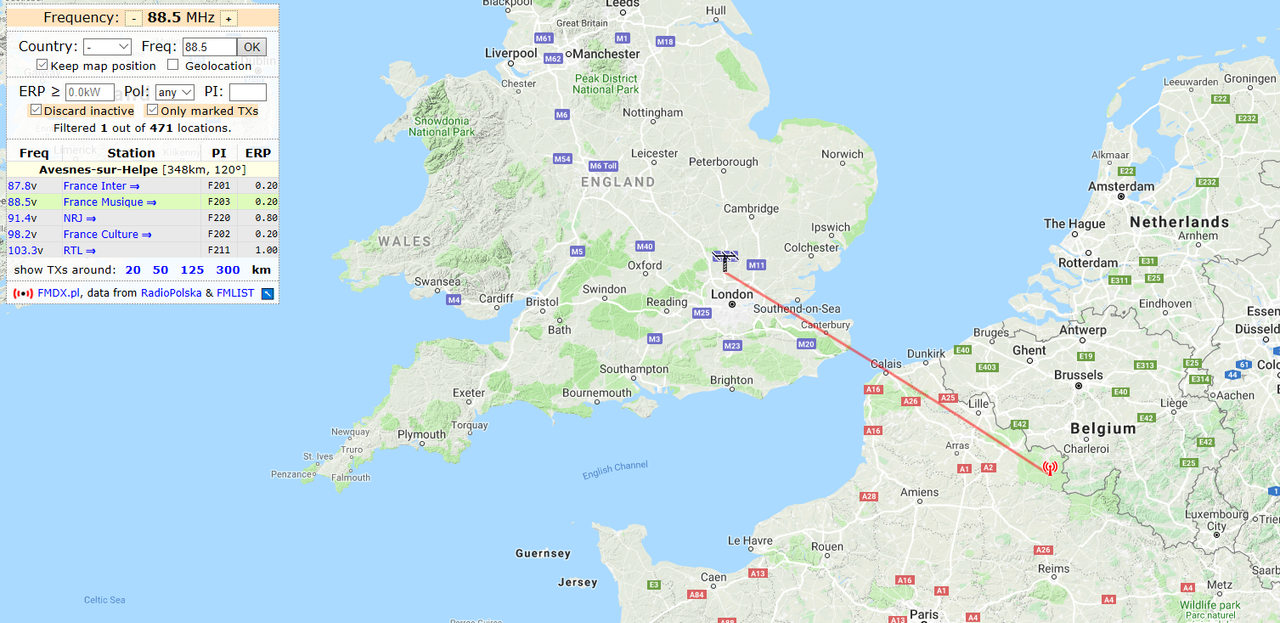 Tropospheric signals received in Hatfield, Herts (AL10 area)
| UTC | ITU | MHz | Station | Location | kW | Pol. | PS | PI | Mode | Km | Play |
| --- | --- | --- | --- | --- | --- | --- | --- | --- | --- | --- | --- |
| 0706 | G | 92.4 | unID | Unknown | ? | ? | | | Mono | | |
| 0716 | G | 104.8 | BBC Sussex | Burton Down | 02.00 | V | | | Mono | 99 | |
| 0732 | G | 91.8 | Demradyo | Unknown | ? | ? (V) | DEMRADYO | 9180 | Mono | | |
| 0817 | G | 98.0 | Phoenix 98 FM | Brentwood | 00.05 | M | | | Mono | 41 | |
| 1808 | F | 88.5 | France Musique | Avesnes-sur-Helpe | 00.20 | V | | | Mono | 348 | |
| 0706 | G | 94.4 | unID | Unknown | ? | ? | | | Mono | | |
| 2206 | F | 88.5 | France Culture | Bourges | 79.00 | M | | | Mono | 539 | |
Maps screens thanks to fmdx.pl
Prediction maps thanks to www.tropo.f5len.org