In my DX setup, all radios were connected to the computer via Creative EMU 0202 192 kHz external USB Sound Card. It's an old sound card that I had to modify slightly for my needs. It's still working good but since I use single frequency tuners more often, and not just SDR, I need something different that allows me to listen to both radios on one output line.
Fairly recently, I purchased Behringer XENYX Q502USB mixer. This is a 5-input 2-Bus mixer that has monitor and headphones output. It's small, well built, relatively cheap and perfect for my needs. Photo of this little device below.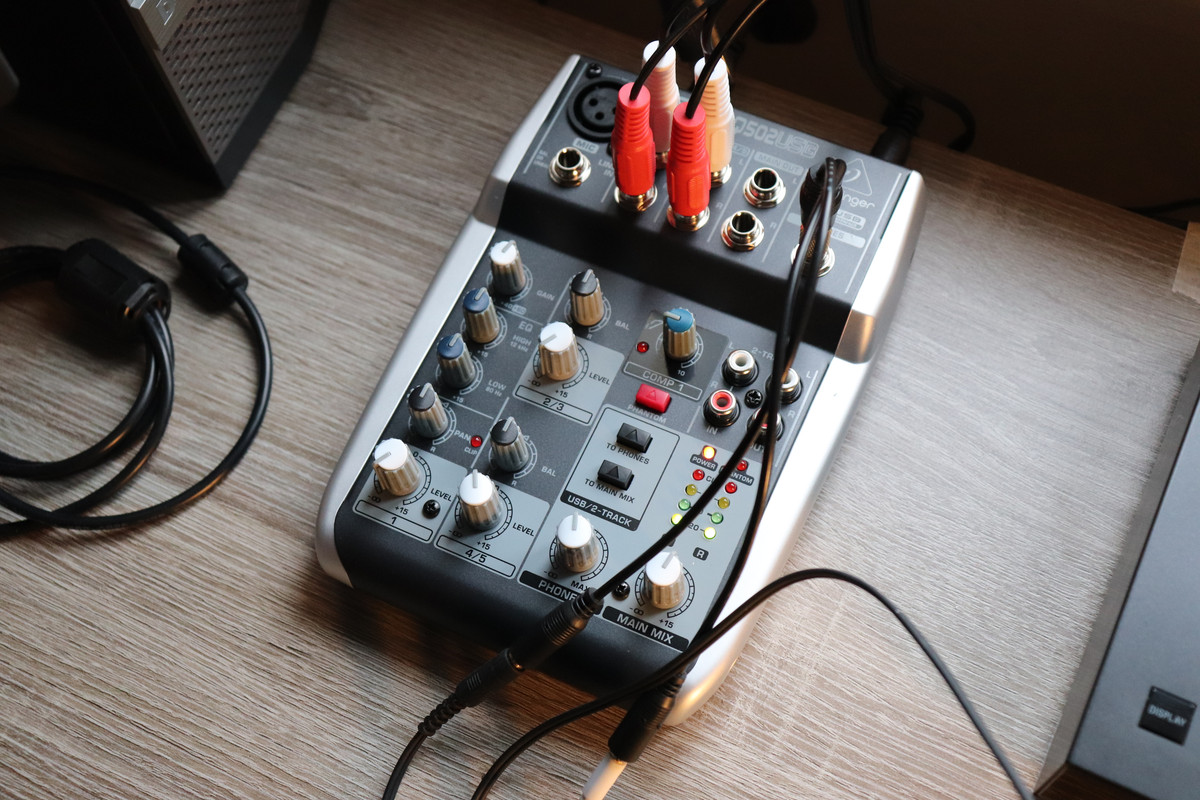 If you would ever considering buying a mixer for your shack/rig, I would highly recommend this brand.